Support Offerings
Plans to accommodate your team size and support needs: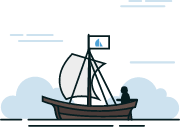 Basic
Designed for individual developers and smaller teams of up to 4.
Support tickets answered by a core team member within 1 business day.
Virtual office hours available.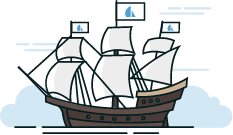 Commercial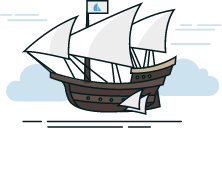 Custom
Don't see exactly what you need? We can probably work something out.
Just drop us a note, and someone from our team will be in touch to discuss enterprise options.
Is this only for Sails v1?

We will support any release of Sails. If you are on an older version of Sails and want to upgrade, we can help guide you through that process. However, if you are on an older version and want to stay put, we respect that too.

Will you support a forked Sails core?

Yes. If you are using a forked version of Sails, we strongly encourage you to schedule office hours with a core team member soon after joining Flagship to discuss the changes you've made. There is a good chance we can work with you to get improvements and flexibility into Sails core that would allow you to move off of your fork entirely.

What is a code review?

A code review is a scheduled time block for a core team member to go through your code and provide feedback. You can choose to be present for the session and receive comments as the reviewer goes along, or you can just get the final notes after the review is complete. (In that case, notes will be tidied up and sent to you by the end of the day.)

When you schedule your code review, we will ask you to send us a link to the specific code snippets or files you would like us to look at, either compiled into a private gist, or uploaded to Dropbox/Google Drive/etc. If you'd prefer to use a different process, open a ticket to let us know.

We approach code reviews through the lens of maintainability, security, and scalability. For example, if we notice that your code contains an edge case that would crash your server under certain conditions, we'll point it out and show you how to fix it.

Does each team member get his or her own account?

Your Flagship account is shared between all members of your team, but everyone communicates one-on-one with the Sails core team: when someone creates a support ticket or a calendar event, we ask for the team member's name and email so we know who we're talking to.

Can you send my receipts to a different email address?

By default, we send receipts and billing reminders to the email used for your Flagship login. If you have a separate email address you'd like to use for billing notifications, just create a support ticket letting us know where to send them.

Can you bill annually? Quarterly?

We bill month-to-month by default, but if you'd like to switch to annual or quarterly billing, just open a ticket to let us know. (We offer a discount for pre-paid plans.)
Like the cut of our jib?
Become a Flagship member and get access to our crew today.
Join now
Or, contact us for more info.